News & Reviews
Two of Australia's finest
Sit in on a chat between two of our literary idols ~ Malcolm Knox and Christos Tsiolkas ~ this Thursday night.
Discussing Malcolm's latest (and greatest) novel, Bluebird, the two friends talk about personal mythologies and the yearning for acceptance inherent in many social cliques.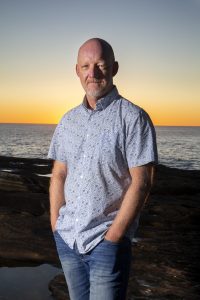 In a precariously perched clifftop house, overlooking the stunning & iconic Bluebird Beach, lives Gordon Grimes. The House, like his life, is falling apart.
Broke, unemployed and estranged from his wife, Gordon is trapped in the memory hall of his halcyon days, stubbornly pursing a lifestyle that is becoming difficult to sustain.
His love for this way of life will drive him, and everyone around him, to increasingly desperate risks. In the end, what will it cost them to hang onto their past?
This is a free event, delivered via webinar on Thursday the 8th of October, from 8pm AEST.
Click the link below to register.
Register for the event
Buy a copy of "Bluebird"