News & Reviews
Love your Bookshop Day
Thank you for making "Love Your Bookshop Day" so much fun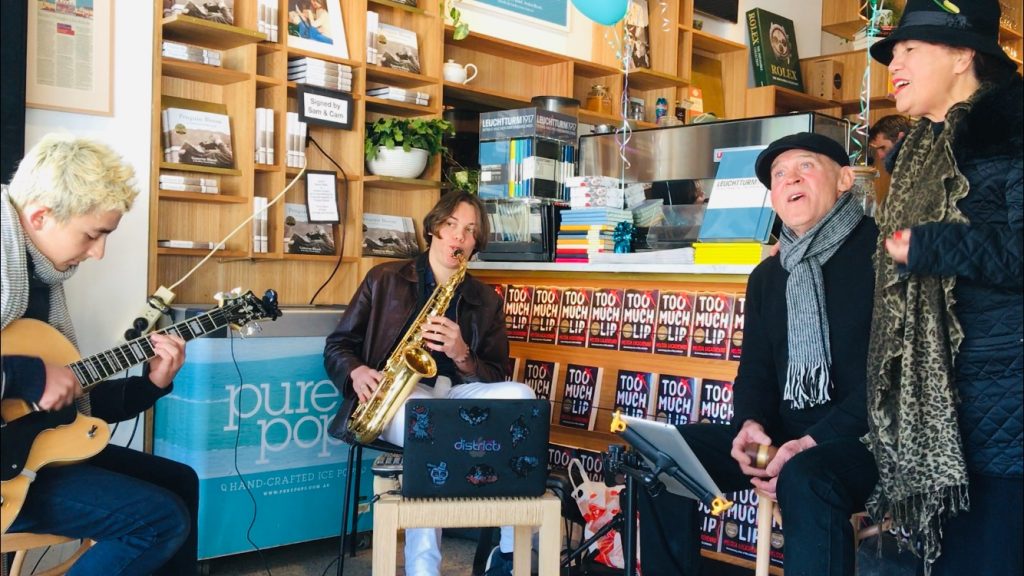 On a blowy Saturday, you came through our doors, lured by the smell of free coffee, live jazz, and great books. You met the Pink Unicorn, (Daphne); Tigger (Jess); Boris the Pirate with the parrot on her shoulder (Jan); and the Panda (Manea). Manea's daughter was The Mad Hatter.
Our raffle, of books donated by Penguin/Random House; Walker Books; and Hachette, raised $127.70 for the Indigenous Literacy Foundation.
Jackson won the kid's raffle; Sarah, the adult's.
An article about Bookoccino in The Weekend Australian, Bookstore Owner has Story to Tell, brought in curious readers from near and far.
It was the most exciting day since our gala last December.
Meanwhile, we hope to see you at imminent events …