News & Reviews
A Cause for Celebration
Though the global panorama is grim, the same cannot be said of the literary scene. As we enter the second half of this tumultuous year, in search of cheer, hope, or simply escape, we can look forward to works by favourites such as Yotam Ottolenghi, Richard Fidler and Elena Ferrante, as well as brilliant new voices including Sanae Lemoine and Charlotte McConaghy and a moving memoir from Samantha Bloom.

Hurrah for books!
Cooking for comfort?
Whether quarantine has turned us into experimental chefs or habitués of the take-away, we can continue to explore our love for good food with beautiful new cookbooks!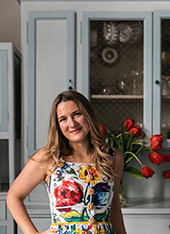 August is a month for gastronomic inspiration. London Sunday Times columnist Skye McAlpine shares her culinary know-how in A Table for Friends: The Art of Cooking for Two or Twenty. This delightful cookbook contains more than 100 simple and elegant recipes that take the stress out of cooking for company (and for yourself).
The end of winter also heralds the newest from Jamie Oliver. His 7 Ways: Easy Ideas for Seven Days of the Week injects every day staples with a dose of fresh enthusiasm. It is full of achievable recipes that will make dinner-time a success, every time.
September marks the return of all-time favourite Yotam Ottolenghi with Flavour. Ottolenghi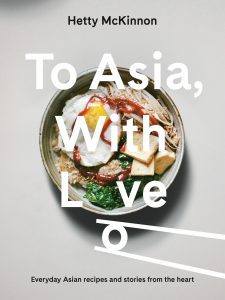 brings his signature flair to recipes that pack a flavourful punch and nourish the soul.
This month also introduces Bill Granger's Australian Food, an ode to the tastes and appetites of our country. Granger's food is described by Murdoch Books as 'sunshine on a plate,' and who doesn't like a bit of that?.
In October, Hetty McKinnon, beloved author of perennial favourites Community, Neighbourhood and Family turns to her Chinese ancestry in To Asia, with love, while celebrated food writer Nigella Lawson is back with Cook, Eat, Repeat: Ingredients, Recipes and Stories. Peppered with narrative essays on food, this cookbook of over 100 recipes is Lawson's most personal work to date.
The Workings of the World
In 'Play by the Rules', which hits the shelves in August, acclaimed writer and historian Michael Pembroke details the decline of the United States and its role as the world's authoritative power – the "third great power shift in modern history." Michael joins us on August 20 to discuss this exceptional work with Bookoccino co-owner Ray Bonner.
In September, award-winning journalist Marian Wilkinson brings us The Carbon Club, a timely and much-needed expose of the politics of climate change. Marian joins us, in conversation with David Marr on September 17th. Tickets will be on our website. Make sure you're on our mailing list for updates.
A Courageous memoir
We welcome Samantha Blooms moving autobiography, Heartache and Birdsong, to our shelves this September. Sam tells her own story for the first time – her love of travel, falling in love, raising her boys and building a life on the Northern Beaches. And then, in a single horrific moment, how everything changed. Sam's journey back from the edge of death and the depths of despair is so much more than an account of overcoming adversity. We are very to have Sam join us for a live zoom event, in conversation with journalist Ellen Fanning.
Purchase the book here to gain entry to the event on September 9.
for History Buffs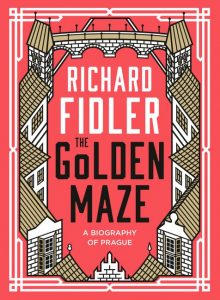 In August, the acclaimed host of ABC's Conversations, Richard Fidler, returns with The Golden Maze: A Biography of Prague. With his usual erudition, Fidler unpacks the compelling and grotesque history of one of the world's most Instagrammable cities. Tickets to his August 28 appearance for Bookoccino are available now.
This month also offers Stalin's Wine Cellar by John Baker. A renowned Sydney wine merchant, Baker goes in search of an elusive wine collection rumoured to have belonged to Stalin himself in a rollicking journey from Sydney to Tbilisi, Georgia.
September brings us People of the River by Grace Karskens. A landmark history of our local area, People of the River explores the complex intersections between settlers and the Darug Indigenous nation on the Hawkesbury River.
Seeing Stars
September sees the universe taking centre stage in Is the Moon Ups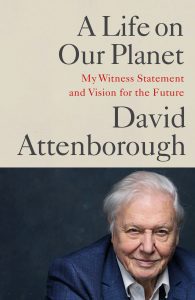 ide Down? by Greg Quicke. Described as "Australia's Space Gandalf" Quicke will be known to many Northern Beaches folk after his 2019 summer stay in Avalon. Greg takes us on an exploratory journey through the cosmos in this engaging guide to the complexities of space.
In October, adored naturalist and household name David Attenborough is back with A Life on our Planet: My Witness Statement and Vision for the Future. Described as 'legacy-defining,' this book looks back on Attenborough's conservation efforts, and asks the question: where to from here.
Fiction, Fiction, Fiction
At Bookoccino, 'new' and 'fiction' are our two favourite words. This year's upcoming titles continue a tradition of excellence in Australian and international fiction, and we can't wait to share them with you.
July sees the return of John Boyne, award-winning author of The Heart's Invisible Furies. His compelling new novel, A Traveller at the Gates of Wisdom, plays out across two millennia, weaving an epic tapestry of human life.
Intrigue and betrayal are central to The Margot Affair, the debut novel by Sanae Lemoine. A coming of age story set in a house of cards, The Margot Affair follows the eponymous Margot, the love child of an actress and a French politician, as she attempts to unravel the scandal of her existence. It is also our Book of the Month this August, which means free coffee on purchase
In August, New York Times bestselling author Fredrik Backman is back with Anxious People, a riotous comedy about a bank robber on the run. This hearty novel is sure to be a favourite in new fiction, oscillating between the hilarious and the poignant. August also introduces Charlotte McConaghy's debut novel, The Last Migration. A young woman enters a man's world on a journey following the vanishing tern and fish stocks. A suspenseful mix of environmentalism, feminism, and a personal journey.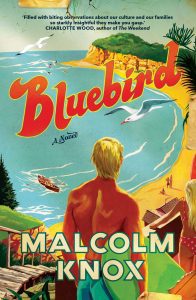 September will be a stimulating month for new fiction. Trent Dalton, whose Boy Swallows Universe was an unexpected and phenomenal best-seller, returns with All Our Shimmering Skies, set in Darwin during WWII. Narrative powerhouse Jodi Picoult gives us The Book of Two Ways, a riveting story of love, death, and missed opportunity. Troubled Blood is the next instalment in Robert Galbraith's (aka J. K. Rowling) enthralling Cormoran strike series: a cold case that has lain dormant for forty years is reopened in this sinuous and thrilling September release. Bluebird by Malcolm Knox tells the story of a dilapidated beachside house and the crumbling family living in it. Destined to become an Australian classic, Bluebird shows us the impossibility of conserving the present moment in a world of rapid change. Acclaimed Ghanaian novelist Yaa Gyasi is back with Transcendent Kingdom, the follow-up to her bestselling novel Homegoing; and celebrated Australian author Gail Jones returns with Our Shadows, an epic tale that moves between Kalgoorlie and Sydney, spanning three generations.
In October, one of Australia's most celebrated writers, Richard Flanagan, whose The Narrow Road to the Deep North received the Man Booker in 2014, gives us The Living Sea of Waking Dreams. Set in a world of "perennial fire and growing extinctions," this powerful and surreal novel is Flanagan at his imaginative best. You can get tickets to his appearance at Bookoccino now.
Chris Hammer, author of 2018 blockbuster Scrublands, re-acquaints us with his unforgettable protagonist, Martin Scarsden, in his newest novel Trust. Scarsden's life in Sydney spirals out of control in a web of corruption and secrecy.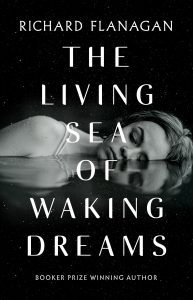 This month also sees the release of The Glass Kingdom by Lawrence Osborne. Known for his ability to conjure the tastes and sounds of his novels' locales, Osborne returns with this gripping heist story, set amid the heat and intrigue of Bangkok and renowned British writer William Boyd returns with Trio. A witty and tender novel wherein a producer, a novelist and an actress collide in the summer of 1968, leading to a revelation.
In November, Elena Ferrante, bestselling author of My Brilliant Friend returns to Naples with The Lying Life of Adults, in which a teenage girl grapples with her transition into womanhood. Gripping and totally unforgettable, The Lying Life of Adults promises to be a highlight of 2020.
As we move into the second half of the year, this list of anticipated fiction and nonfiction titles proves there is still something to smile about. We look forward to sharing these new releases with you in the months to come, and hope to see you in the store soon.