News
A gift that keeps giving
Would you like a special gift for your Mum, Dad, Sister, Brother or Best Friend?
We feel like nothing much can beat the joy of a beautiful gift turning up unannounced in the letterbox.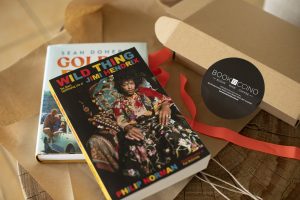 The only improvement might be a beautiful book… turning up regularly…like once a month…maybe with a bottle of wine or some chai and a handwritten note of recommendation from your bookseller.
A chosen book, lovingly pondered upon by your well-read friends at Bookoccino. Think of it as a relationship created and conducted for the pleasure of reading, recommending and sharing new & old literary gems.
Oh, and gift-wrapped. Yes, that would be nice.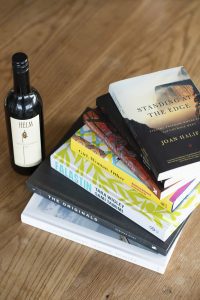 It is our pleasure to extend our bookselling services to custom book subscriptions. You tell us what your loved one likes to read and we make sure they get a new book every month, or every two months, or every year on a birthday/anniversary.
You can choose the frequency and the genre, request specific titles and even opt to include a 250g package of our signature BOOKOCCINO blend coffee, or our BOOKOCCINO tea blend, created by iconic whole foods chef Holly Davis. Or, be really generous and include a bottle of French plonk. We take care of the rest. Australia wide registered post is included and we won't even laugh if you buy one for yourself. xx
After suggesting such a winner first out of the gate you have a hard road to hoe
Fill in the form HERE to get started.